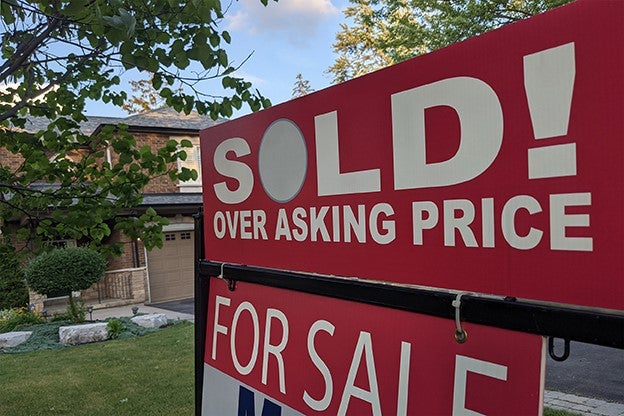 It is no secret that the Metro Vancouver area is experiencing a record real estate year, which is amazing for sellers but it can be a struggle to set yourself apart as a serious buyer. With more and more buyers on the hunt for their dream home, the competition is fierce, but an experienced real estate agent can offer tips and tricks designed to set your application apart from the rest.
Once you have found your ideal environment, it is easy to become invested. From the perfect location, to desired number of bedrooms and even attractive design features, if a home is perfect for you, it is likely also perfect for someone else. An experienced realtor can help to ensure that you stand out, even in a seller's market.
Understanding The Market & Understanding Your Options
With record home sales across the Metro Vancouver area, there is no doubt that we are dealing with a seller's market. A seller's market means that there are more buyers than there are sellers, which makes it difficult to not only find an appropriate property, but even more difficult to make it yours. In a competitive environment, it is important to find ways to help your offer stand out and heighten the probability of it being accepted.

Less Risk, No Contingency: It is common to change one property for another, particularly during the process of downsizing spaces or expanding households. In a case where you already own a property but are hoping to make a change, you may be dealing with a contingency. Contingencies are demands made by buyers that fall outside the sale price. Having an offer that is contingent on the sale of another property can be a red flag for sellers, particularly when there are other, less complex offers on the table. With multiple bids on the table, sellers will opt for the cleanest deal possible. Removing contingencies is a great way to simplify your offer but that does not mean that you have to leave yourself at risk.

Buy the House, Not the Items: It is easy to get caught up on the overall look of a home that is decorated and styled. Writing an offer that includes property such as chandeliers or lawn furniture can complicate offers and mean the difference between your offer and a simpler one. It is important to keep your eye on the prize and not lose sight of the main goal : the house.

Demonstrate Good Faith: It is important to show sellers that you are a serious buyer and one way to do that is to incorporate a good faith deposit. Additional down payment funds can also let sellers know that you are serious about the purchase, and that you are able to meet financial requirements.

Ensure Paperwork Is Done Properly: When making an offer on a property, it is important to make sure that all of your paperwork is completed properly. This is where an experienced realtor is key. Working with a professional can help to finish paperwork properly, ensuring there are no issues with your application or offer, once filed. Assuming there are multiple offers on one space, it is not uncommon for sellers to notice an incomplete form and simply move onto the next, leaving your offer in the dust.

As a realtor, Brandon Gee Moore is able to streamline the application and offer process, setting clients up for success. When you are ready to jump into the market, trust an expert to give you the upper hand and shine a light on your offer.